From self-sealing foot vents to integrated comforters, we've been making sleeping outside a whole lot more comfortable.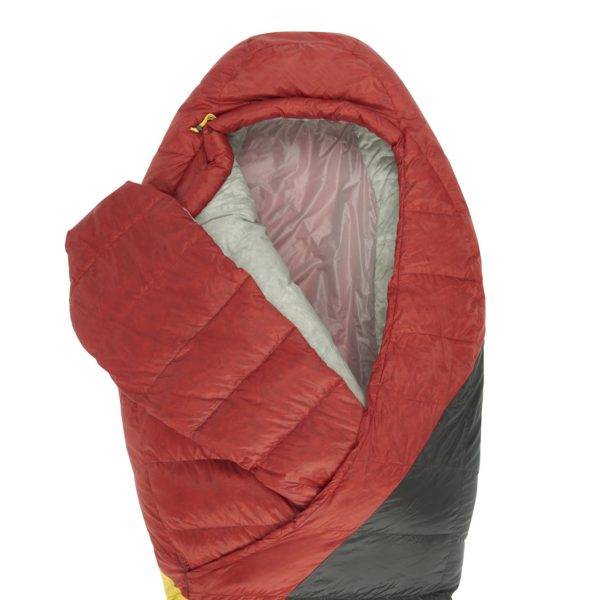 We've ditched the zipper on some of our bags, and instead replaced it with an oversized comforter that mimics your bed at home. Without a zipper, you can move about freely and sleep how you want without restriction and with more comfort. The comforter seals up with the rest of the bag and keeps heat in due to its oversized nature.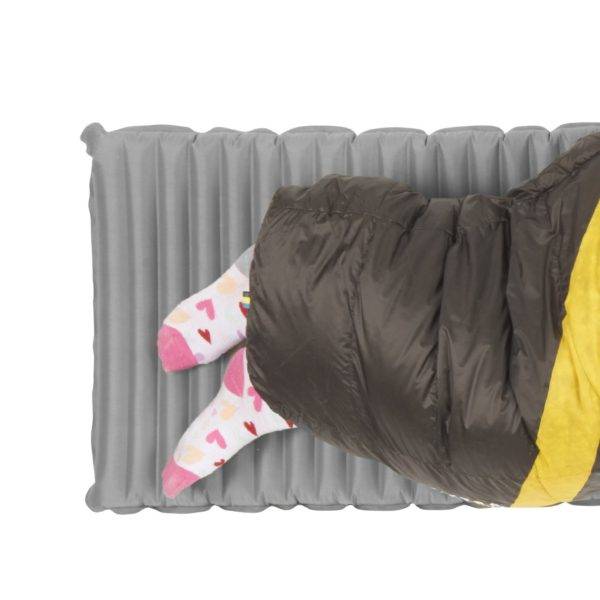 Sierra Designs sleeping bags feature our patented self-sealing footvent, to make easy venting a breeze. The footvent allows you to kick your feet out of the bag to cool off a bit, and seals up when not in use to retain heat on chilly nights.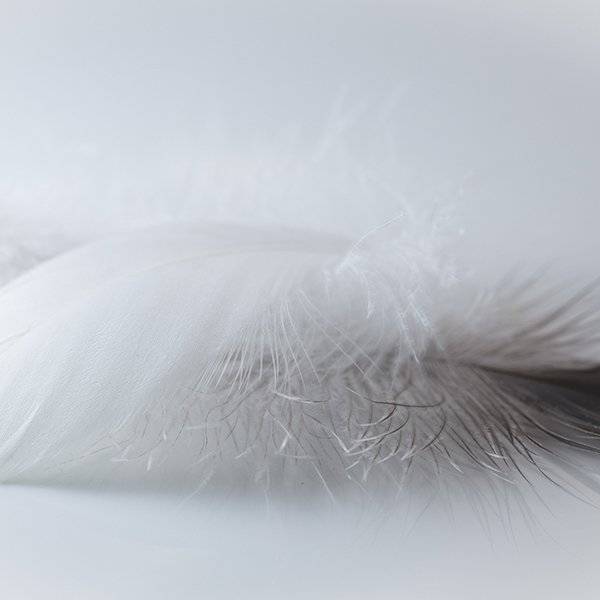 DriDown™ is natural down insulation treated with a molecular level polymer, creating a hydrophobic finish on individual down plumes. All Sierra Designs down is DriDown™, and the result is insulation that stays dry longer, lofts better, and dries faster than untreated down PFC Free: All Sierra Designs sleeping bag fabrics and DriDown™ insulation are entirely PFC free, so you can sleep soundly. READ MORE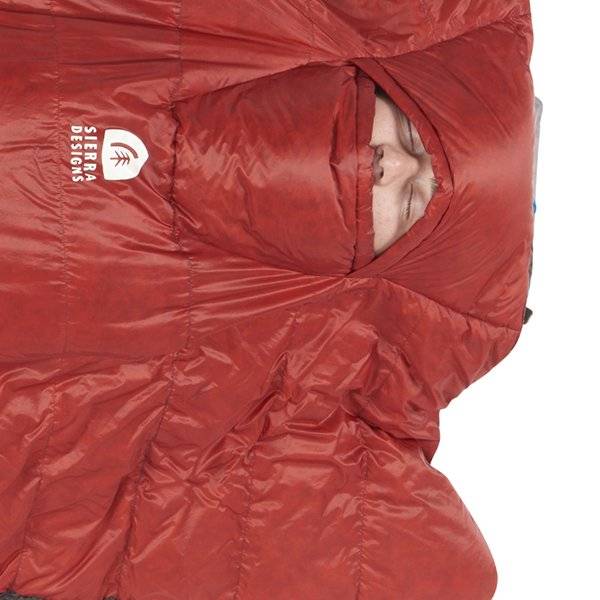 Quilts with our hideaway hood give you the option of using a quilt like a blanket, or like a bag. When not in use, the hood simply seals up and is out of the way to allow use just like a blanket, but when needed, allows you to use the quilt like a mummy bag to keep your head warm.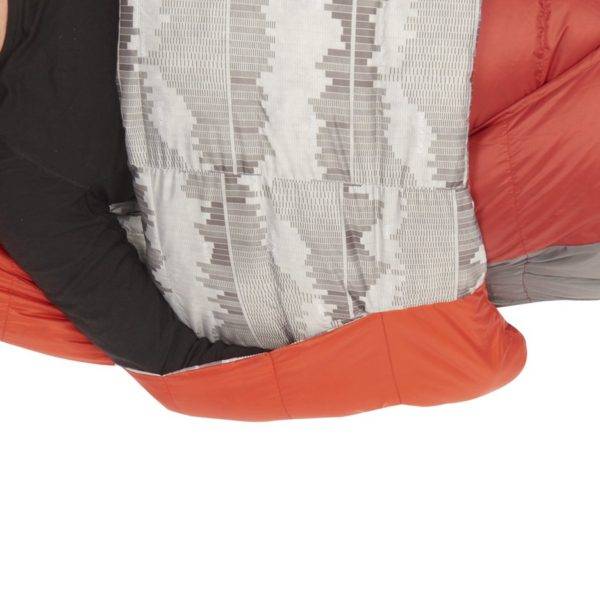 To help seal everything up in our zipperless bags, we have hand pockets located high on the integrated comforter. Just slip your hand in, and you can pull everything nice a tight around you. These are a side/stomach sleepers dream!
Bags with our pad sleeve allow you to insert your sleeping pad into the back of the bag. This keeps you from slipping off of your pad, prevents the bag from twisting, and replaces unnecessary bottom insulation to save weight, and overall gives you a more comfortable night's sleep.
---