THE OUTDOOR OPPORTUNITIES GEAR GRANT EXPERIENCE
Adventures should be within reach for everyone. That's why we created the Outdoor Opportunities Gear Grant. We selected 4 participants who had dreamed of escaping on a remote backpacking trip, but hadn't had the opportunity to go, and took them on an all-expense paid trip on the PCT. En route, we focused on building educational pieces into the journey, from wayfinding to camp setup and more. We wanted to make sure everyone could keep exploring when they got back home.
"The experience was one of a kind. Not only was it extremely fun but many parts of it very educational. Whether learning about Sierra Designs gear, camping tips and tricks, or some great outdoor knowledge, our trip had it all," said Giancarlo, one of our 4 winners. "The Sierra Designs team was so fun to be with. There was never a dull moment, and they all had such great knowledge of the outdoors that I immediately trusted them."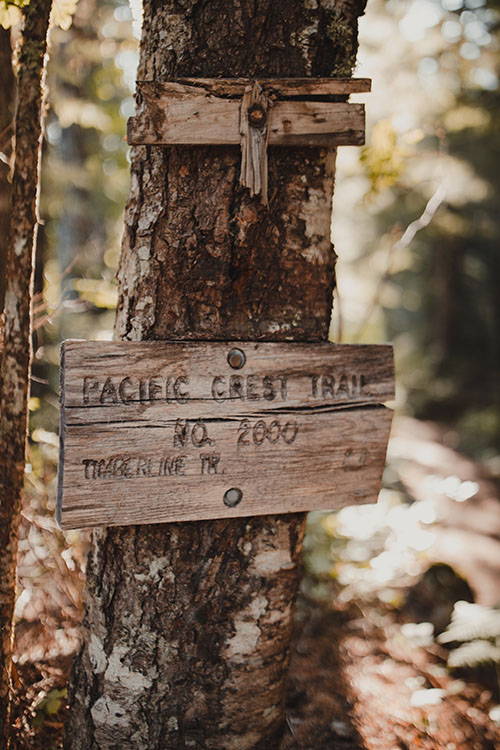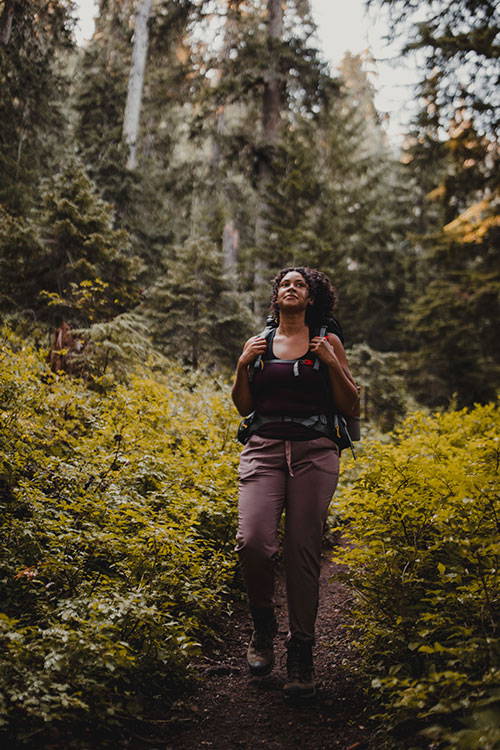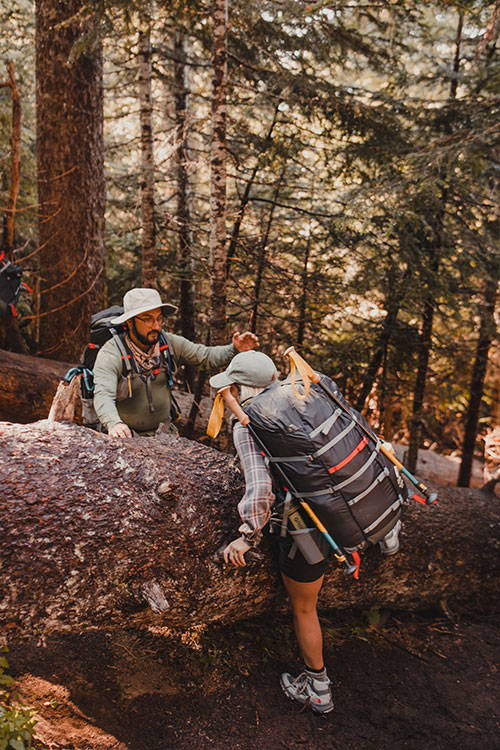 "The diversity of this group filled me with joy. I'm happy to call them my friends." - Giancarlo
For Cynthia, "Hiking a part of the PCT with Sierra Designs was my first experience with backpacking. Receiving a Gear Grant equipped me with the essentials to begin exploring deeper and the trip connected the gear and important information to do so safely. A year later I am beginning my journey to hike all the trails of the Minnesota Hiking Club (197 miles across 68 state parks), have a backpacking trip with one of my friends who also was a Sierra Designs Gear Grant recipient, and preparing to tackle 150 miles of the Superior Hiking Trail in the fall of 2023."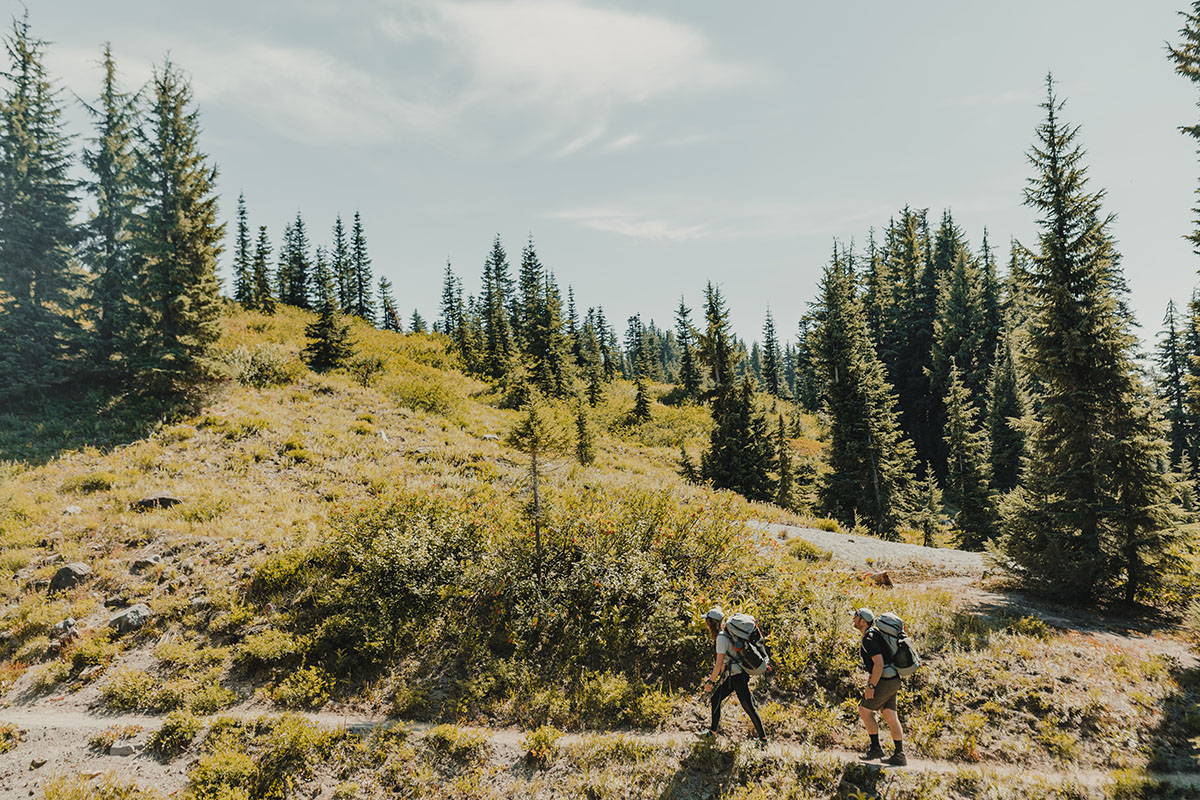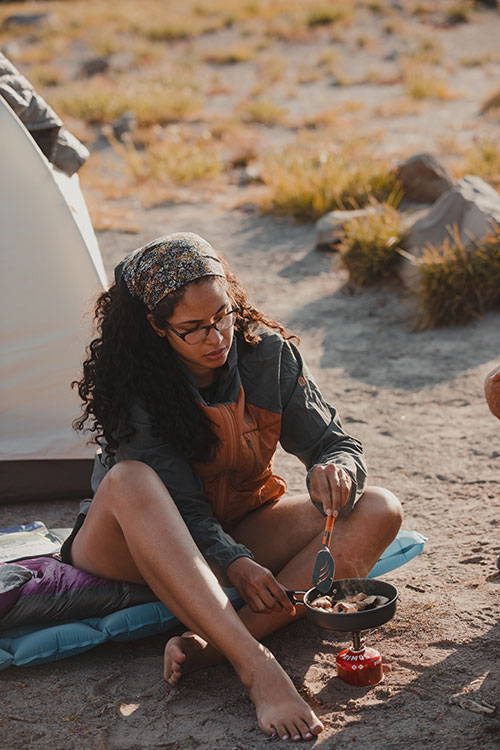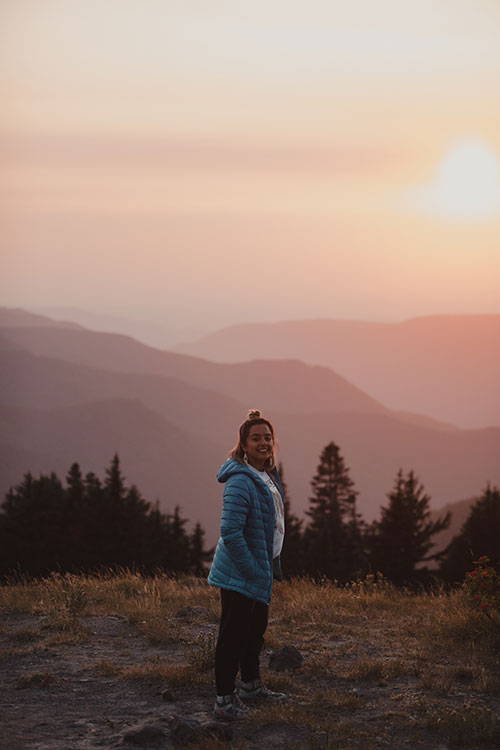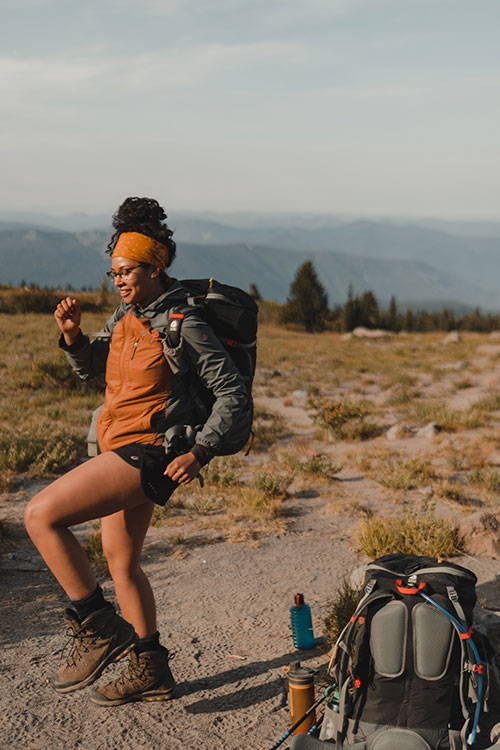 The experience strengthened Cynthia's connection to the land. "I have lived on the ancestral lands of the Dakota and Annishanabe people my whole life, and I love Mni Sota Makoce (Minnesota) so much. My Indigenous friends have always reminded me that humans are the youngest of the relatives and have so much to learn from the birds, trees, and animals of the land. Hiking around Wy'east (the original name of Mount Hood), I felt that connection. I thought about what it meant to be hiking as a disconnected Indigenous person of the south on the ancestral lands of Multnomah tribe, and I left feeling a deeper desire to learn and explore as much of the homelands I have lived on for years."
"The impact has fed the flames of my love for the land I am on." - Cynthia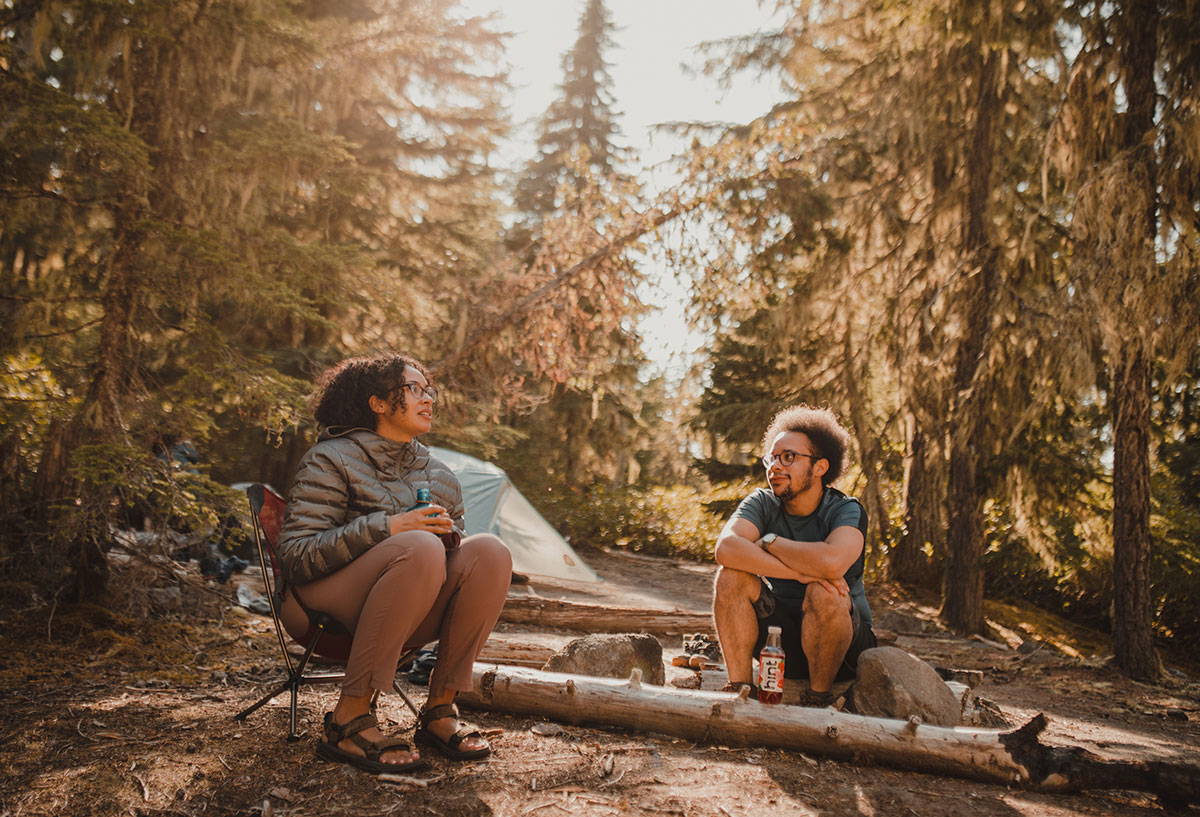 "Our group of winners, they are all so amazing! Miah, Cynthia, and Brayden were such great people to meet and get to know. They each have such great personalities and passions. We all had such a great time together and still talk on social media." said Giancarlo.