We are human. We are a small, dedicated team of thinkers, creators, makers and outdoor enthusiasts. We are serious about making badass outdoor products so you have a happier experience.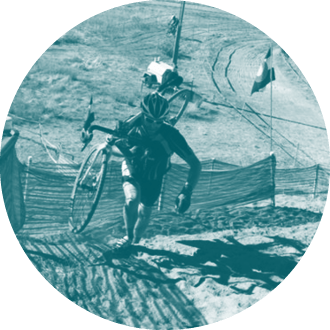 As a Boulder native with the mountains in his backyard, Andrew became a connoisseur of the outdoors at an early age. Exploring the Flatirons after school quickly led to a long list of outdoor pursuits ranging from rock climbing, cycling (of all types), skiing, trail running, and fly fishing. Fortunately, his wife and family enjoy most of those activities too, so he gets the hall pass often. Eventually all of this led him to the outdoor industry, where he's been camped out for over 20 years.
FAVORITE PART OF MY JOB: Hanging out with like-minded people and talking gear all day
FAVORITE FROSTY BEVERAGE: Typically just about any kind of beer, but currently falling down the rabbit hole of craft whiskey
FAVORITE PLACE TO CAMP: Just about anywhere in Utah
BUCKET LIST ADVENTURE: Fly fishing in British Columbia
BEST PART OF CAMPING: Sunrise/sunset
WHAT I DO TO RELAX: Put my feet up and read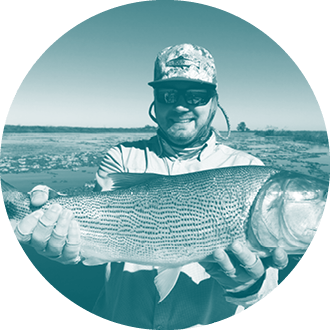 INTERNATIONAL SALES MANAGER
Born and raised in Ukraine, Roman moved to the US when he was 15. As a kid, he got to spend his summers in the mountains with his grandparents, which encouraged him to explore and be independent at a young age. When he moved to New York City, it was as if the whole world opened up to him - it's incredible how easy it is to travel, and how much there is to see here. After college, he moved out to UT, then CA pursuing his snowboarding passion. Eventually, he settled in CO where camping and fly fishing took over.
FAVORITE PART OF MY JOB: Experiencing all the different cultures while working with International dealers, and international travel
FAVORITE FROSTY BEVERAGE: Any Belgian style brews
FAVORITE PLACE TO CAMP: High Alpine & NEW places - I like exploring
BUCKET LIST ADVENTURE: I have two: To catch every species of trout & salmon in North America, and Taimen fly fishing in Mongolia.
THINGS I HATE: Onions, garlic, avocado!!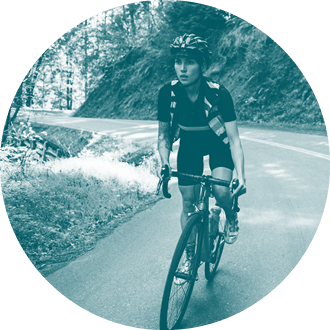 BRAND & MARKETING MANAGER
Sophie joins Sierra Designs as a novice camper, though not a novice in her specialty of Social Media and Marketing. She's long been an avid lover of the outdoors, though, and spent a long time in the bike industry before coming on board. When she's not in the office on the 'grams (for work!), you can find her on her road bike climbing or descending some of Boulder's amazing switchbacks.
FAVORITE DRINK: Almond Milk Lattes – or anything coffee related
FAVORITE PLACE TO CAMP: Still on the lookout for one!
BUCKET LIST ADVENTURE: Riding her bike up Alpe d'Huez
BEST PART OF CAMPING: When you just pitched the tent and settle in for the evening meal
SPIRIT ANIMAL: David Bowie as portrayed in Flight of the Concords
TERRIFIED OF: A potential zombie outbreak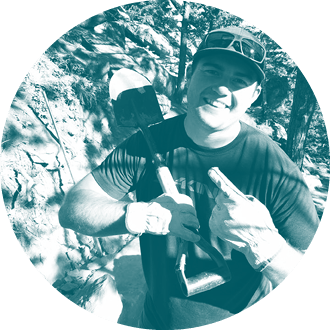 SALES & MARKETING COORDINATOR
After growing up in San Jose, California, Ryan came to Colorado for school (Go Buffs!) and decided that skiing, mountain biking, fly fishing, hunting, craft beer, and everything else Colorado has to offer were worth making the move permanent. With a pure love for the mountains and being outside, he is an avid outdoorsman and spends any night he can out under the stars. Joining the Sierra Designs team as a marketing wrangler, he brings his love of the outdoors and the desire to share that with others to the brand.
FAVORITE FROSTY BEVERAGE: Chocolate milk/any unfiltered IPA
FAVORITE PLACE TO CAMP: Base of Lone Eagle Peak
BEST PART OF CAMPING: Watching the sun rise with a cup of coffee in hand
WHAT I DO TO RELAX: Stare at mountains, fly fish, pet my dog
TERRIFIED OF: Drinking out of a Nalgene in a moving car
THINGS I HATE: Wind